Welcome to The Great Escape!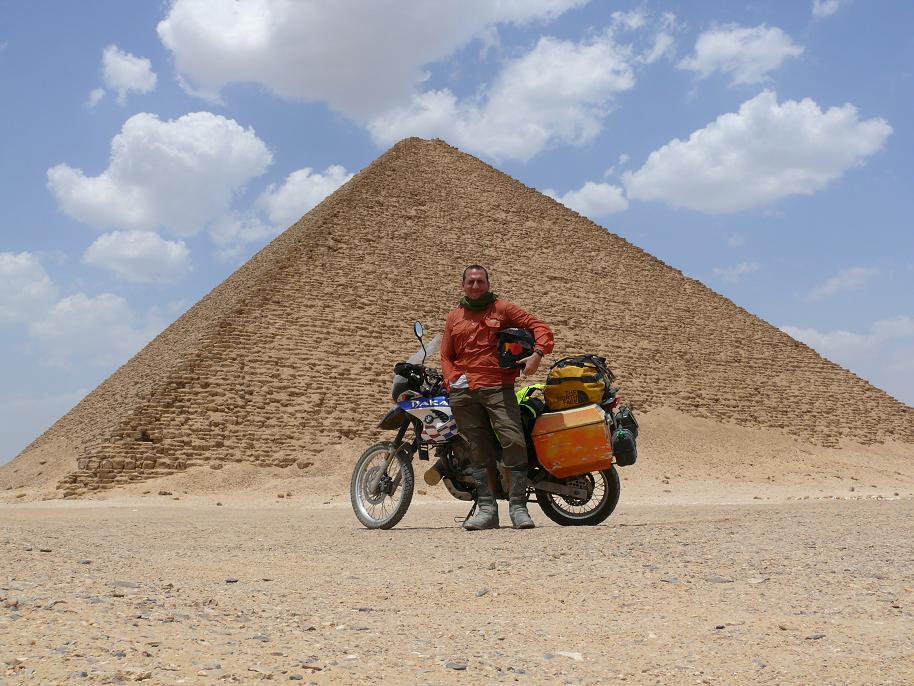 At the Red Pyramid. Dahshur, Egypt.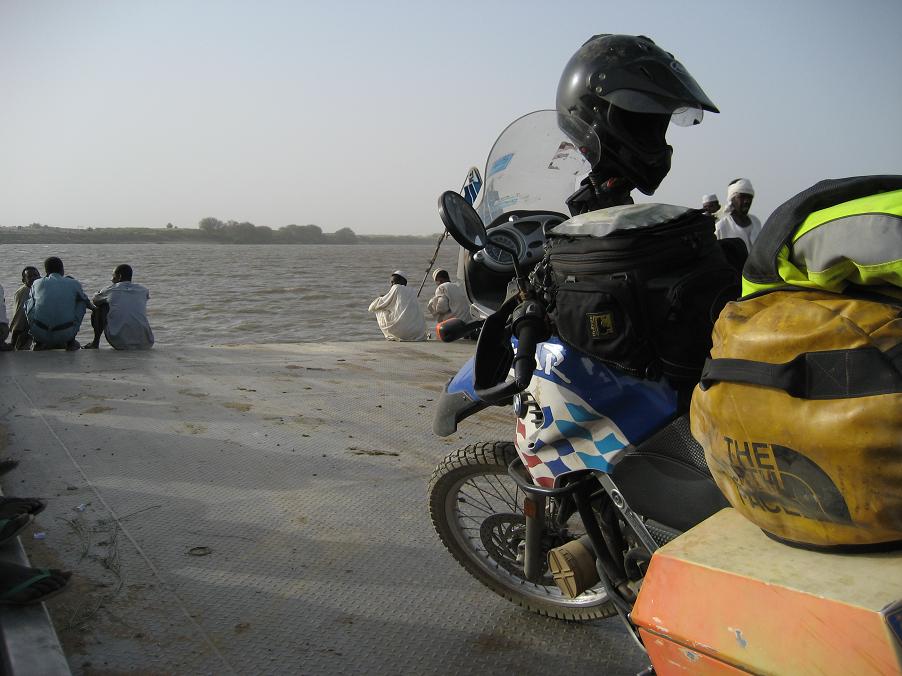 My faithful friend watches the east bank of the Nile grow closer. Sudan.
June 2012. Long time- no update! This fall I am hoping to try one of two very interesting rides: in Burma or Vietnam. Paperwork is the name of the game here. To ride Vietnam I will need a Vietnamese motorcycle permit. My Thai, US and International permits are not technically legal. I have ridden in Burma without any problems- only the military road-blocks. Hopefully these road-blocks will be removed with all the goings on in Burma. These days I have a nice condo and car in Thailand, my base for further travel and riding in Southeast Asia. This region is home for me now. This site will become active when I start a trip this winter- or at least have a link to a current blog. Hi to Phil Coopey, Harley rider and fellow resident of Naklua, Thailand. Phil helped me get set up in Chon Buri, many thanks for that, Phil. Curry next week followed by a stroll down "the six?" By the way, will someone from hogsaigon please send me an invite to your yahoo group? Appreciation will be shown with cold beers when I return to Saigon for my VN moto permit in September. Ride safe everyone! Dave Petersen. daveingolden@hotmail.com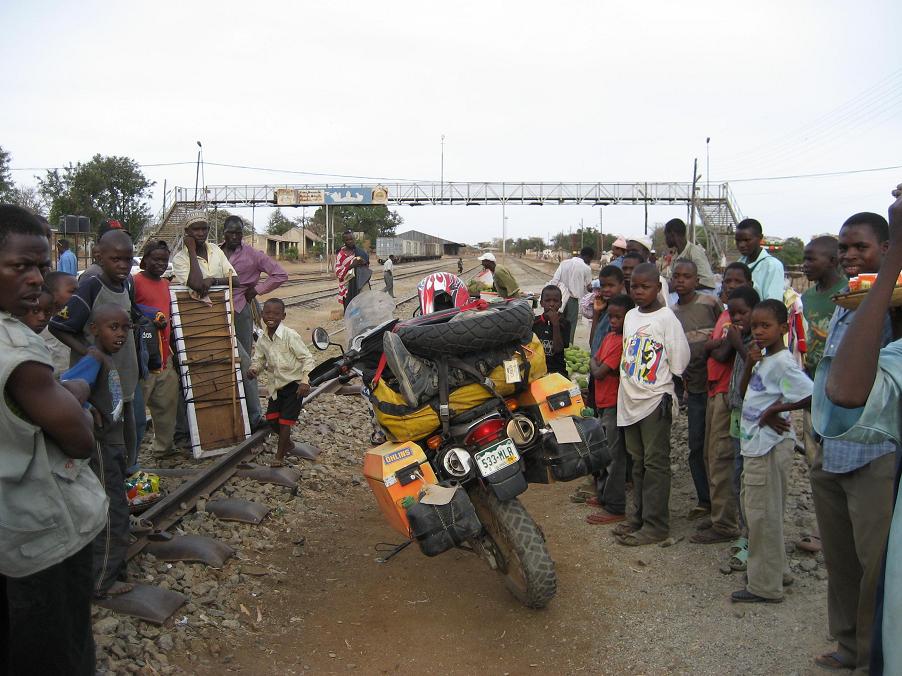 Northern Tanzanians watch "the show." Shinyanga, Tanzania.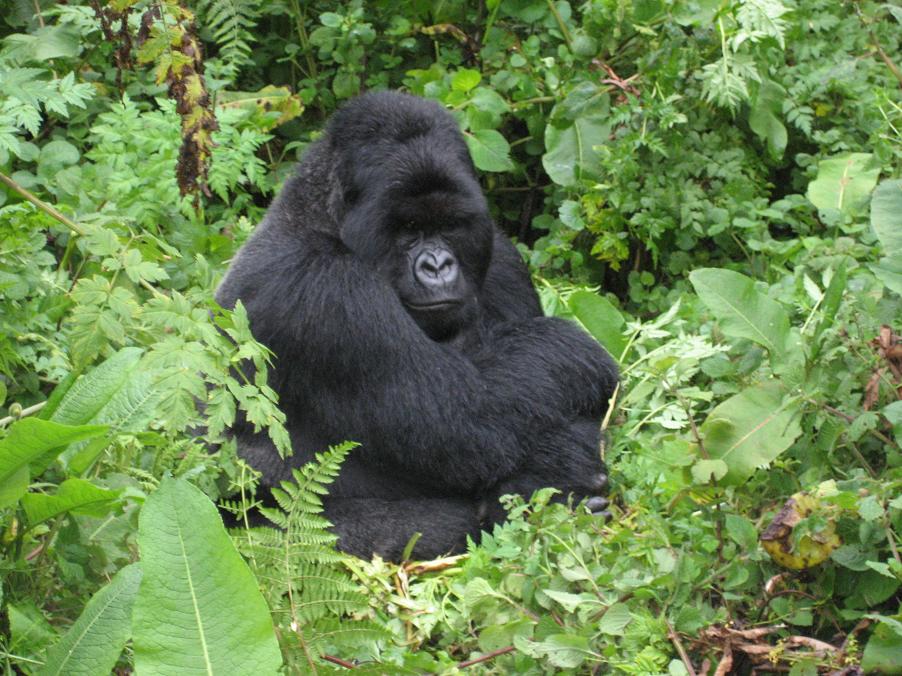 Up close and personal: meeting a silverback on his terms- no cages here! Parc des Volcans, Rwanda.